Description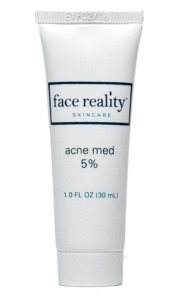 Use:
A 5% benzoyl peroxide water-based gel for the treatment of most type of acne. Available in 1 oz and 2 oz sizes
Ingredients:
Active Ingredient: Benzoyl Peroxide 5% Inactive Ingredients: Purified Water, Glycerin, Propylene Glycol, Carbomer, Sodium Hydroxide
Purchase of this item requires supervision by Face Reality Acne Specialist at Skin and Acne Specialist LLC.  
Contact us to become a client.