Description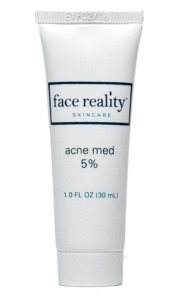 Use:
A 5% benzoyl peroxide water-based gel for the treatment of most type of acne.  2 oz sizes
Ingredients:
Active Ingredient: Benzoyl Peroxide 5% Inactive Ingredients: Purified Water, Glycerin, Propylene Glycol, Carbomer, Sodium Hydroxide
Purchase of this item requires supervision by Face Reality Acne Specialist at Skin and Acne Specialist LLC.  
You must be an "Approved" client to purchase online.
It's easy to get "Approved"! 
Contact us to get online access 24/7 to your acne products!