Description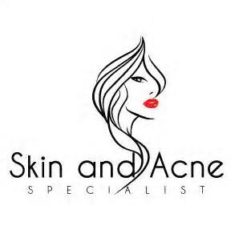 Use: 40 pre-moistened pads |  4 OZ
PHAs or polyhydroxy acids are the second generation of alpha hydroxy acids (AHAs), which are chemical exfoliants. They gradually penetrate the skin, thus minimizing irritation. 
PHA Benefits: Provides clinically proven anti-aging & skin smoothing benefits.
Functions as a humectant, moisturizer and antioxidant. Less irritation, stinging and burning compared to AHA's. Skin barrier improvement. Does not increase sun sensitivity due to free-radical scavenging effects. Compatible with topical acne medications without over-drying the skin. 
Recommended for:
Oncology Aesthetics

Sensitive Skin

Rosacea

Acne/blemish prone skin

Post chemical peel, Laser

Can be used with microdermabrasion, skin scrubbers

Recommended for fair to olive tone & darker skin complexions

Softens rough texture

Improves uneven tone

Gently exfoliates the complexion

Enhances skin barrier 

Moisturizing & humectant properties

Antioxidant & anti-inflammatory properties

No rinsing or neutralizing
Directions: Thoroughly cleanse skin. Wipe pad over facial skin, including neck and decollete/chest region. Massage excess product into skin. Allow to dry. Slight tingling may occur.  Do not rinse off. Dispose of pad after single use. Avoid contact with eyes and lips. Follow the directions of your skin care professional. Use in the evening, everyday or every other day based on sensitivity. Use Weekly if you are using other alpha hydroxy acid products. Discontinue if irritation develops.
Ingredients: Available upon request.