Our Skin and Acne Specialists
My Mission as an Esthetician:
"I want you to take control of your acne. I specialize in your type of skin. I have acne so I know exactly what you are going through dealing with my own acne for 20 years.  When you take time to schedule a Consultation with Acne Treatment you will leave with a wealth of information and a jump start to clearer skin. I promise your journey with me will be the best investment in you!"
"I have a passion for education. As an Esthetics Instructor it's my job is to get you where you need to go! As a small school you will receive the best education with small class sizes. This will truly be an home-like environment to learn you will not experience elsewhere."
"It is the hope and whole purpose of The Washington County School of Esthetics to provide post-secondary students with a positive learning environment and a clear pathway to career success."
Sincerely,
Rachel Geschke, Licensed Esthetician, State of Wisconsin #1695-86, Licensed Esthetics Instructor, Licensed School of Aesthetics #15-59
Rachel's Training and Education:
2007 Licensed in Esthetics
2007 Certified in Chemical Peels and Microdermabrasion
2006 PCA Skin Skin Biology and Chemical Peels Training
2006 Skinceuticals Advanced Esthetics Training
2007 Laser Hair Removal and IPL Training
2012 Eminence Organic Skin Care Training
2012 Blue Sky Massage School Lymphatic Massage
2013 ASCP Addressing Acne
2013 ASCP The Skin's Ecosystem
2013 ASCP The Lymphatic System
2013 ASCP The Wound Healing Process
2013 ASCP Troubleshooting Waxing Traumas
2016 Jumozy Lymphatic Massage for the Face and Neck
2016 Lightstim Principles of LED Light Therapy
2016 Dr Lance Setterfield's Course for Microneedling
2016 AcuTouch Facial Accupressure Course Jin Shin Do
2017 Vici Esthetician Instructor Program
2017 Licensed Esthetician Instructor
2017 Licensed School of Esthetics
2018 Ellebana Lash Lift and Tint Training by My Absolute Beauty
2018 Ellebana Lash Lift and Tint Training by Bella Nova Industries
My Passion as an Esthetician:
Elizabeth found her passion in skin care and pursued a career in Esthetics. She is a 2021 graduate from Washington County School of Esthetics. She specializes in Facials, Chemical Peels, Microdermabrasion, Acne Treatments, Lash lifts and tinting, Facial, Body and Brazilian Waxing. "I want each client to leave feeling positive, relaxed and confident in their skin."
My Mission as an Instructor of Esthetics:
"It is my goal as an educator to support and encourage successful learning and to be dedicated in preparing individuals for a rewarding career in Esthetics." 
Elizabeth's Training and Education:
2022 Licensed in Esthetics
2021 Certified in Chemical Peels and Microdermabrasion
2021 Acne and Extractions Training
2021 Brazilian Waxing Training
2022 Microneedling Training
2022 Dermaplane Pro Training
2022 The Washington County School of Esthetics Esthetician Instructor Program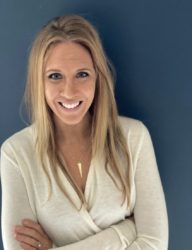 Here are some of our reviews!
Go ready to relax and have an amazing experience! Rachel is helpful and EXTREMELY knowledgable! Her prices are great and her products are simply amazing! Enjoy!!! I am a loyal customer after one experience.
Phenomenal experience!! Rachel is simply amazing ~ extremely skilled. From the moment I stepped into her suite, I felt like a princess in Bali! Definitely recommend to anyone who is looking for a professional facial treatment and total relaxation. Thank you Rachel!!!
I have had a fair amount of facials and Rachel's was one of the best